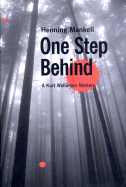 I mentioned the find in a nearby library feature in Santa Monica Public Library below, where OpenWorldCat is used to find a book in libraries within a several mile radius.
This has now been extended throughout the catalog: there is a new link on every record that has a localized OWC search called 'Check Nearby Libraries'.
Migell Acosta, Principal Librarian – Information Management, has also created a screencast explaining the feature to library staff.
Check out the entry for Henning Mankell's One Step Behind.