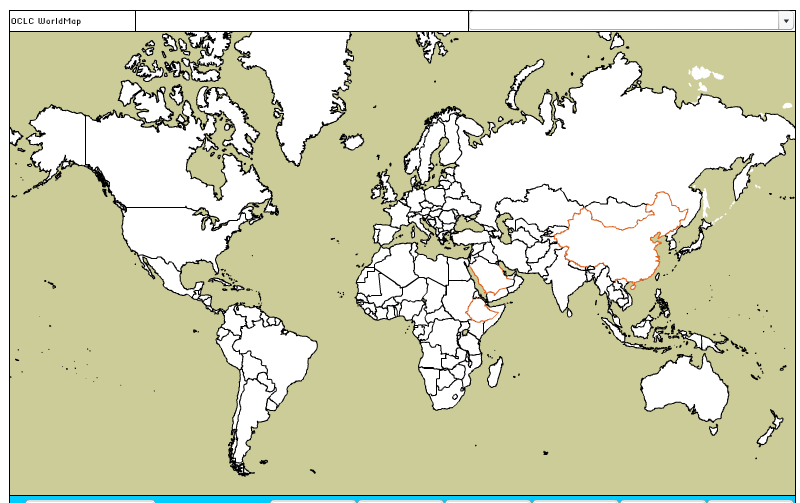 Check out the WorldMap where we have collected and presented a range of data about the country of publication of titles in the aggregate collection represented by WorldCat. We also show how the ARL aggregate collection breaks down by country of publication.
Alongside this data, we have also assembled more general statistics about libraries on a country by country basis and present them through the same framework.
There is a page providing some further detail which also has links to presentations about the map and how it was constructed.