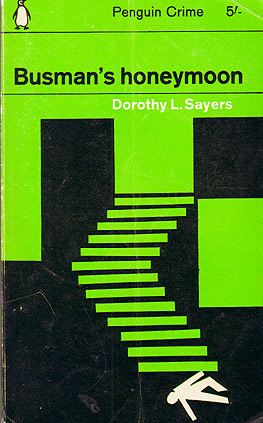 I grew up in a house with a lot of books. And dominant among them were those published by Penguin. Their orange and green iconic covers are deeply imprinted on my brain, and I remember individual covers in the Classics and Modern Classics series. Here is the Design Museum:
The rigorous application of colour, grid and typography in those early paperbacks instilled Penguin with a commitment to design from the start. The company then strengthened its design ethos under the direction of the German typographer Jan Tschichold (1902-1974) during the 1940s and the Italian art director Germano Facetti (1926-) in the 1960s. [Penguin Books / Designing Modern Britain – Design Museum Exhibition : Book Publisher (1935-) – Design/Designer Information]
I did not know anything about the detail of their design until last year when I saw a note about an exhibition at the V&A to celebrate their 70th birthday. And then I was sad to read earlier this year about the death of Germano Facetti:
Facetti's 1960s covers remain the very embodiment of the Penguin spirit and style. Collectors cherish them and designers admire the rigour and purity of their designs. Even so, the direct influence of Facetti's work surfaces more often in other areas of culture. The video and DVD covers produced by the independent film distributor Artificial Eye have a structured, Penguin-like design by Simon Esterson and they use a grey background colour similar to the eau-de-nil Facetti favoured for the Modern Classics series. [Guardian Unlimited Books | By genre | Rick Poynor on how Germano Facetti revolutionised British book design]
See here for some of his covers.
I was prompted to think about this again over the weekend when I noticed that Penguin was celebrating 60 years of the Penguin Classics series by commissioning designs from some famous names:
What would Rieu have made of the new series of Penguin Designer Classics commissioned to celebrate the 60th anniversary of Penguin Classics? The shoe designer Manolo Blahnik, artist Sam Taylor-Wood, fashion designer Paul Smith, architect Ron Arad and the graphic designers Fuel were each invited to choose a favourite book from Penguin's backlist and to design it as they wished. The results range from Fuel's constructivist-inspired version of Dostoyevsky's Crime and Punishment to a poignant Taylor-Wood photograph for the cover of F Scott Fitzgerald's Tender Is the Night – though the angriest outburst of "bloodying and buggering" would undoubtedly have greeted Blahnik's beautifully drawn, naughty-nurse vision of a near-naked Madame Bovary. [Cover versions | By genre | Guardian Unlimited Books]
The results may be interesting but the visual integrity of the Penguin books and what that meant has long gone. Peter Campbell wrote about Phil Baines's Penguin by Design: A Cover Story 1935-2005:
Market forces made the covers both livelier and more intrusive: they became advertisements. Penguin Classics (modern and ancient), where the Penguin name still means something, has kept a series style. Some of these covers are masterpieces of picture research. In 1984 the Pelican imprint was discontinued. The disappearance of the visual puns and graphic conceits which had given a modern gloss to worthy, often didactic non-fiction took Penguin one more step away from the BBC-like status it had once had. The illustrations in Baines's book prove how good, or at least how memorable, the designs were. Most middle-aged readers will recognise a remarkable number of them as books they knew, or books they have on their shelves, mellowing into crisp, brown-edged age. [LRB | Peter Campbell : At the V&A]
How that last sentence places me!