So here is a chart showing the choices made by those of my Facebook 'friends' who chose to disclose political preferences in their profiles.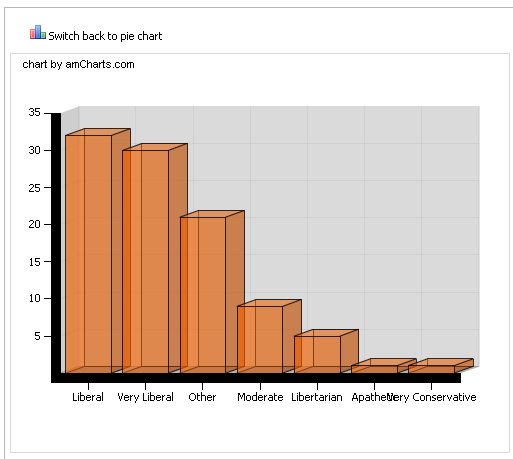 As I suggested the other day one would expect a 'liberal' emphasis in the library community. Although I wonder what the distribution is among those who chose not to disclose.
In this context, I was interested to read this post by Greg Mankiw earlier in the week.
The chart is generated by the Socialistics application. Given its name, maybe it puts a finger on the scales 😉
Socialistics is a creation of Techenlightenment, which appears to exist to create Facebook applications:
Techlightenment is a brand of D.sruptive Limited, an innovations house. We don't only build application for client, but we implement our own thinking into the technology we build so as to accelerate understanding of the marketplace. A recent example was Socialistics, which received rapid critical acclaim. This wasn't simply an application, but a method of understanding social relationships. [Techlightenment: an enlightened approach to technology]
Sign in or become a LorcanDempsey.net member to comment. See Membership page for more detail.
---