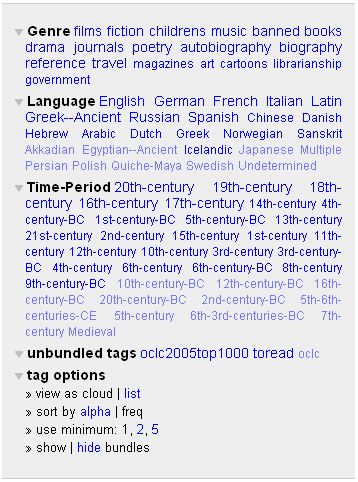 My marketing colleague Andy Havens suggested that we think about making the Top 1000 works in Worldcat list that we did a while ago visible in del.icio.us. My research colleague Andy Houghton looked into it and here is the result.
The list is findable by ISBN, OCLC number, language, genre and time period.
Here are books from the list from the 17th century.
Here are poetry books from the list.
And here are books in Latin.
And here are search results on "latin st benedict" which shows a book among some other resources.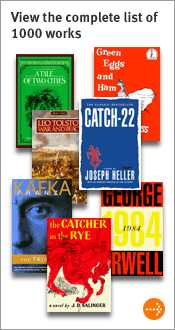 Related entry: